COVID-19 HARDSHIP DISTRIBUTION APPLICATION
Application for Coronavirus-Related Loan Suspension Form
Annuity Distribution Form - Account Balance Less than $5,000
Annuity Distribution Form - Account Balance Greater than $5,000
Physician Certification of Temporary Disability
(return this form with completed Annuity distribution application)
Annuity Distribution Form - For Beneficiary
Annuity Distribution Form: For Hardship
Annuity 3rd Loan Form and ACH Authorization Form
Loan Interest-Only Refinancing Form
Annuity Beneficiary Designation Form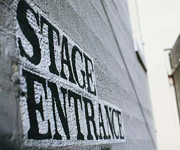 News, Notes and Links
Visit MassMutual's Web Site to get information and manage your Annuity account.
Learn more about your eligibility for a annuity distribution.
Please note that nothing on this website is intended to interpret, extend or change in any way the provisions expressed in the Summary Plan Description and any other Plan documents. If you have any questions regarding your particular situation, please contact the Fund Office for more information.